FREE lunch & learn series brought to you by The Milford Bank. Enjoy a bite to eat and learn about Online Marketing for Business. Space is limited. Please RSVP to guarantee a spot.
GROW YOUR BUSINESS WITH LINKEDIN – November 17th at Noon, Milford,  CT
LinkedIn is the world's largest social media platform of professionals. It is a platform not just for job seekers but a powerful marketing tool and business building platform for business owners and companies trying to reach professionals. Participants of this session will learn the three critical steps to grow your business with the use of LinkedIn.
ABOUT THE PRESENTER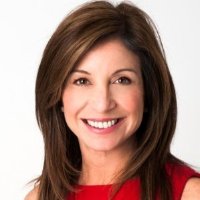 Susan Catalano is the Managing Partner of JQLaCorte, LLC, a full-service LinkedIn consulting firm. Susan is a LinkedIn expert and optimizes LinkedIn profiles and company pages, delivers training and provides posting services for business owners, professionals, and entrepreneurs. She also consults with companies on the effective use of LinkedIn to achieve measureable business results such as generating leads, boosting SEO results, improving visibility to customers and prospects, and promoting staff expertise.  Susan has over 15 years of experience in talent management for Fortune 500 corporations and sales and marketing programs for companies and individual business owners.  Susan regularly presents to national, corporate and business audiences, including the GNYHA, Financial Planning Association (FPA), Fairfield County Bar Association, WBDC, Chambers of Commerce, entrepreneurial groups, and franchisors.